Welcome to Saltbush
Saltbush Retreat's rustic but beautiful accommodation reflects the unique textures and tones of Outback Queensland. The perfect base for your Outback holiday, our property is within walking distance of Longreach hero attractions, Australian Stockman's Hall of Fame and Qantas Founders Museum. Dust off the day's adventures with sunset canapes and a relaxing soak at our exclusive outdoor bath terrace*.  (*for guests booked in the 4.5 star Homestead Stables and 4 star Slab Huts)
ACCOMMODATION
Select from our beautifully appointed 4.5 star Homestead Stables, our 4 star Slab Huts or our 3.5 star Outback Cabins, perfect for families.
Reservations 07 4658 3811
63-65 Ilfracombe Rd,
Longreach QLD 4730
Australia

JEWEL IN THE OUTBACK
Well! What a find this is! Directly across the road from the Qantas Founders Museum. Gorgeous accommodation, has many options to choose from, we chose to stay in The Stables and are so glad we did. A little bit of extravagance in The Outback.
AN OUTBACK OASIS
What a delightful surprise to find such lovely accommodation facilities almost in the middle of nowhere. Furnishings and detail in all the huts very well done. Nice and quiet environment, good pool area and the outdoor baths a nice unexpected touch.
LONGREACH LUXURY
Must stop on your travels through the outback. Beautifully themed boutique accomodation oozing rustic charm without sacrificing your modern needs. Outdoors is landscaped and kept tidy complete with a pool and unique outdoor bath tub experience.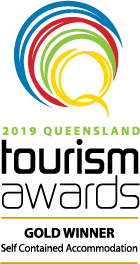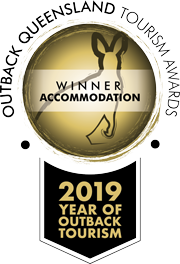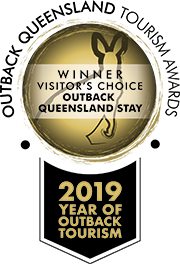 BOUTIQUE OUTBACK ACCOMMODATION